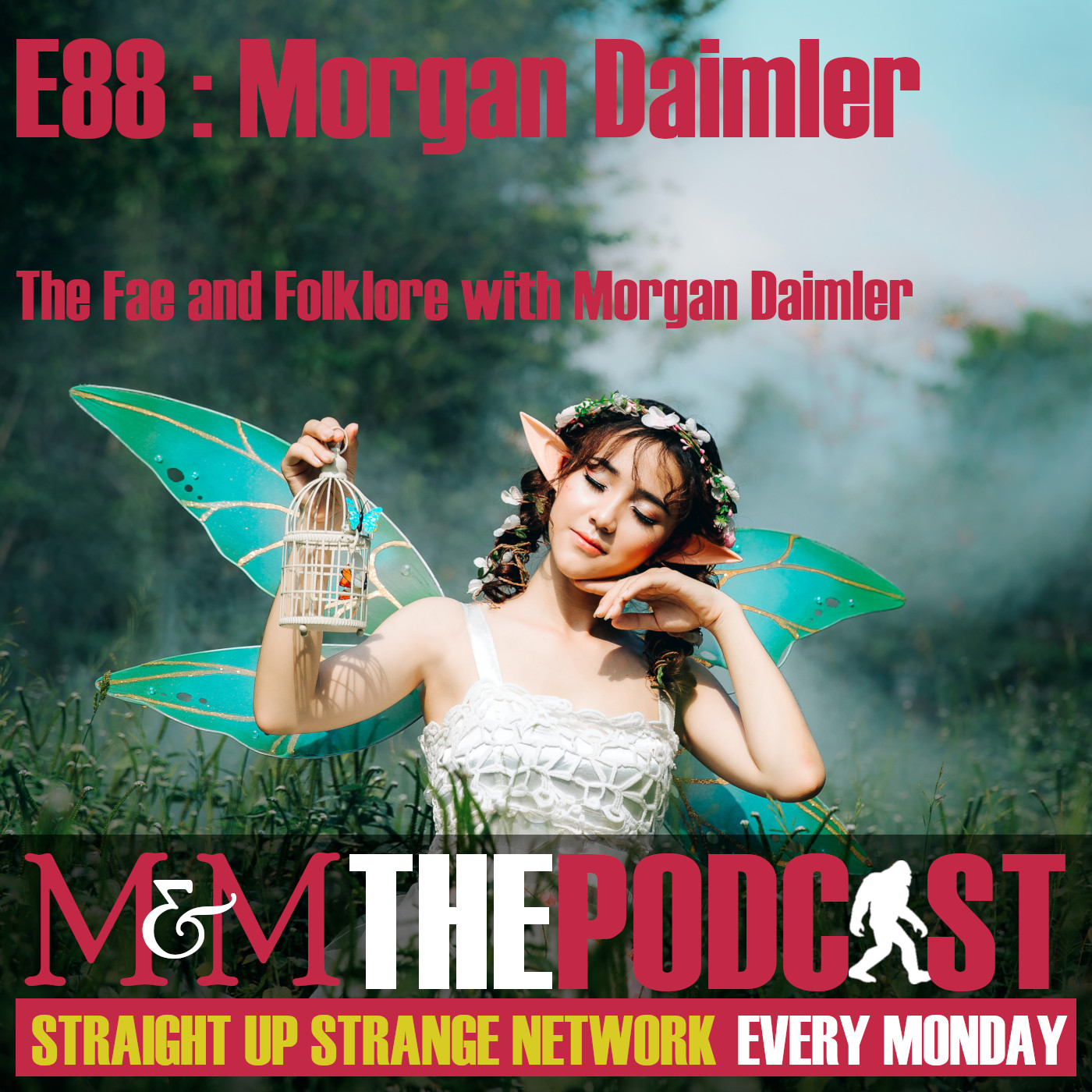 This week, we journey with author Morgan Daimler who will be our guide into the heart of this wonderful and sometimes disturbing folklore.
Morgan has written over 25 books on folklore from around the world, but the majority have been in regards to the Irish legends of the Fae and Fairies.
Morgan shares her extensive knowledge and research with us and guides us through cases, the challenge that a modern belief in Fairies brings, the historical context and written accounts, why we should always be aware of the respect shown to the Fae as well as many other fascinating aspects of "the little people" We also touch on an account of the aftermath of a fairy battle, why Ireland and Iceland still make sure they don't disrespect the Fae and how even atheists have a healthy respect toward the Fae.
It's always interesting to have someone as passionate as Morgan on the show as demonstrated by her current undertaking to teach herself Old Irish to translate more books, poems and accounts of the Fae from the last 1000 years. Now that is impressive!!
You can find Morgan's books here:
Morgans Facebook page is here:
A big thank you for Morgan for giving us a fantastic overview into the Fae and the traditions and beliefs still taught today.
Don't forget, I need YOUR ghost stories for an upcoming show, so if you have a spooky encounter you wish to share with me, anonymously if you wish, please drop me a line titling your email - GHOST STORY to mysteriesandmonsters@gmail.com
Our Patreon is now live, with bonus content, early release of the regular show, articles and monthly prizes for everyone who signs up! Join here now for the flat fee of $4 a month which is a bargain!
Don't forget, you can now show your support with our Merchandise shop on Redbubble! Check it out here!
You can join us on Facebook, Twitter and Instagram as well.
You can also subscribe to our YouTube channel!
Email us at mysteriesandmonsters@gmail.com with any feedback, guest suggestions or if you'd like to appear.
All artwork by Dean Bestall and the show was produced by Brennan Storr of the Ghost Story Guys.
#MorganDaimler #Fairies #Folklore #Fae #Ireland #Irish #Celtic #Iceland #Scotland #Fairyled #Fairyshot #FairyRings #FairyKings #FairyQueens #Changelings #Iron #Elfshot #Bewitched #OldIrish #HawthorneTree #Eire #Legends #Myths #Gaelic #FairyStruck #FairyParty #FairyBattles