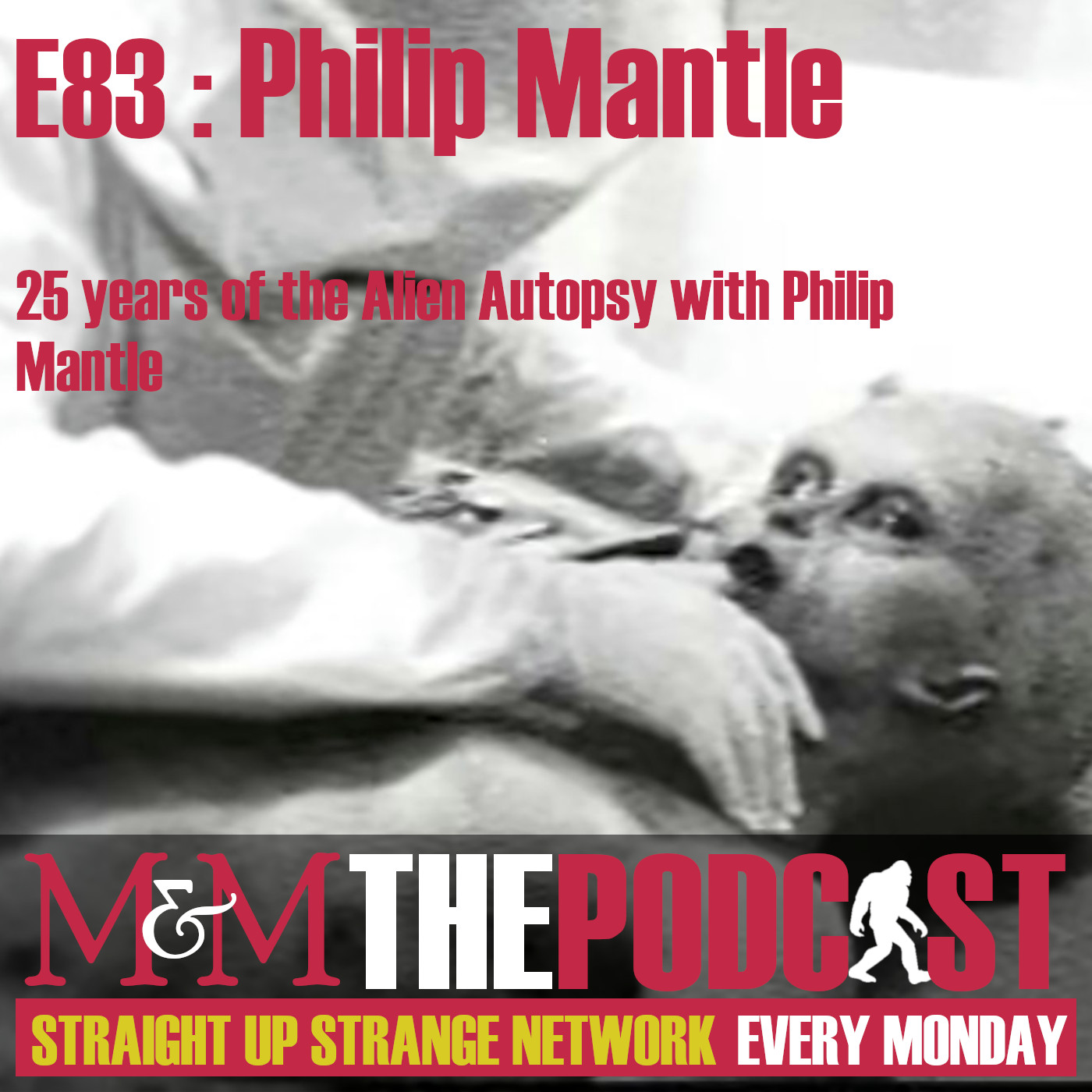 25 years ago this week, millions around the world eagerly awaited the first television showing of alleged footage of evidence that would apparently change the world as we knew it.
That footage was alleged to be of an Alien autopsy, brought to us by the infamous Ray Santilli and was to be shown all over the world.
One man had been aware of this film since 1993, when Santilli contacted him about the "Rosewell" footage. From that point on, Philip Mantle found himself knee deep in the middle of one of the most notorious hoaxes in the modern era.
Philip joins me to talk about his career as one of the UK's leading Ufologists, BUFORA (British UFO Research Association), some of his favourite cases as well a deep dive into how he became involved in this story and his quest to find out just who had made this famous fake footage.
We have a light hearted and funny conversation as Philip takes on a journey into the heart of that summer of 1995 and the amount of craziness that came his way. Philip has been a good friend to myself and the show since we started, so this is a long overdue debut appearance for Philip.
Philip has collated everything he knows and found in his update book, Roswell Alien Autopsy: The Truth Behind The Film That Shocked The World, which can be bought here:
You can purchase any of the books we mention at Philip's publishing site here:
A big thank you to Philip for joining us today.
Our Patreon is now live, with bonus content, early release of the regular show, articles and monthly prizes for everyone who signs up! Join
here
now for the flat fee of $4 a month which is a bargain!
Don't forget, you can now show your support with our Merchandise shop on Redbubble! Check it out
here!
You can join us on
Facebook
, Twitter and Instagram as well.
All artwork by Dean Bestall and the show was produced by Brennan Storr of the Ghost Story Guys.
#Roswell #Alienautopsy #AntandDec #RaySantilli #SpyrosMelaris #Sightings #USArmy #DavidClarke #JeffWayne #WarOfTheWorlds #UFOs #UAPs #BUFORA #Hoax #Fox #Channel 4 #ForteanTimes, #JennyRandles #MUFON