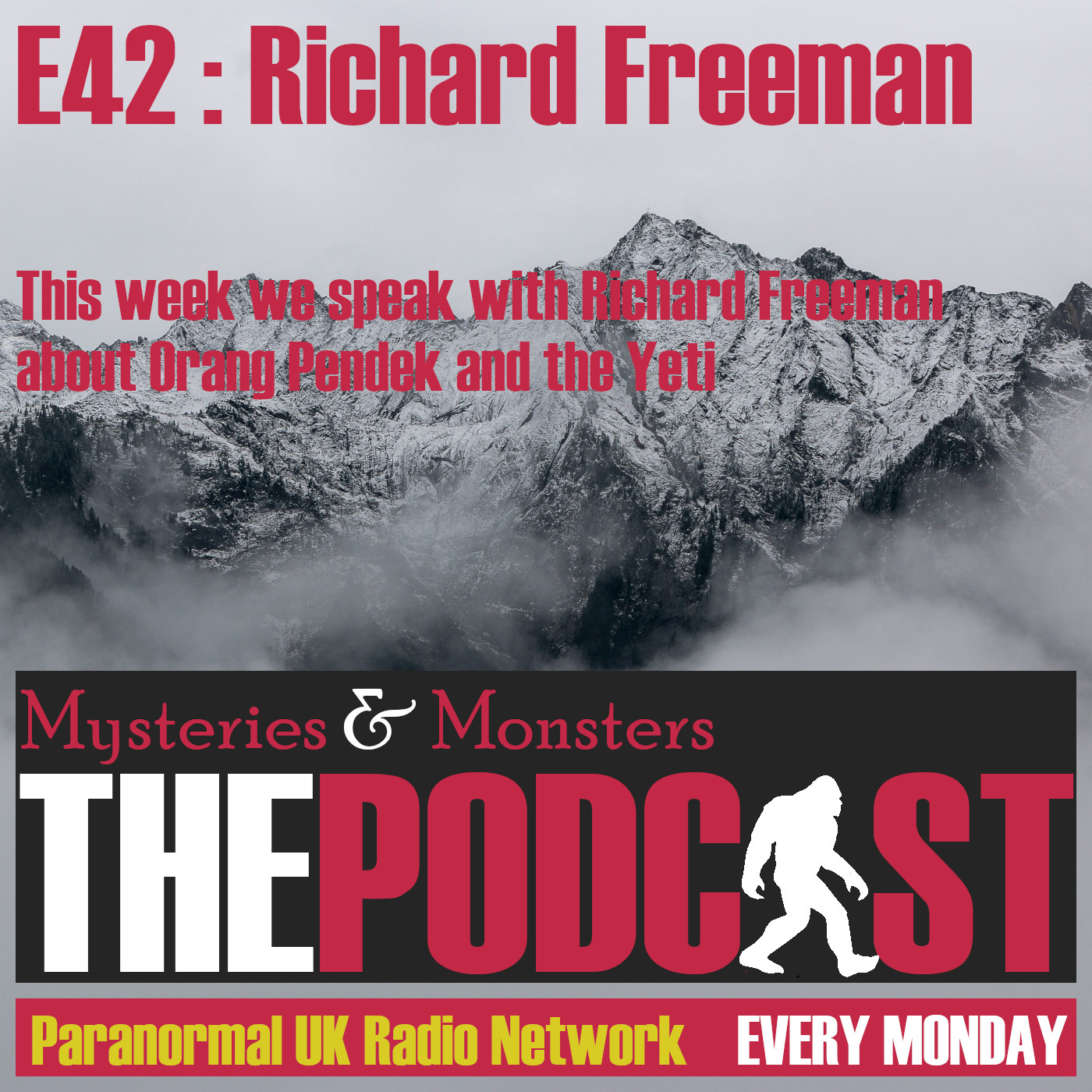 This week, we're delighted to welcome back British cryptozoologist Richard Freeman to discuss two of our favourite cryptids, the Orang Pendek from Sumatra and the infamous Yeti from the Himalayas.
We talk about Richard's expeditions to search for both over the last 20 years and discuss the sightings, eyewitnesses, Richards's thoughts on what the Orang Pendek could be and its known habitat and diet. 
We then touch on the stories of the Vietnamese Rock Apes before turning our attention towards the Yeti and the hundreds of stories of the reclusive creature. We also cover monstrous snakes, man-eating crocodiles and more.
Join us for a world tour of Cryptids!
Thanks for joining us Richard!
Email us at mysteriesandmonsters@gmail.com with any feedback, guest suggestions or if you'd like to appear.
#RichardFreeman #ABCs  #Thylacine #TasmanianTiger #Yowies #Yowie #Sumatra #Nepal #Hominids #Bigfoot #Almasty #Yeren #OrangPendek  #Cryptozoology #Cryptids #Yeti #VietnameseRockApe #Shipton #IvanSanderson