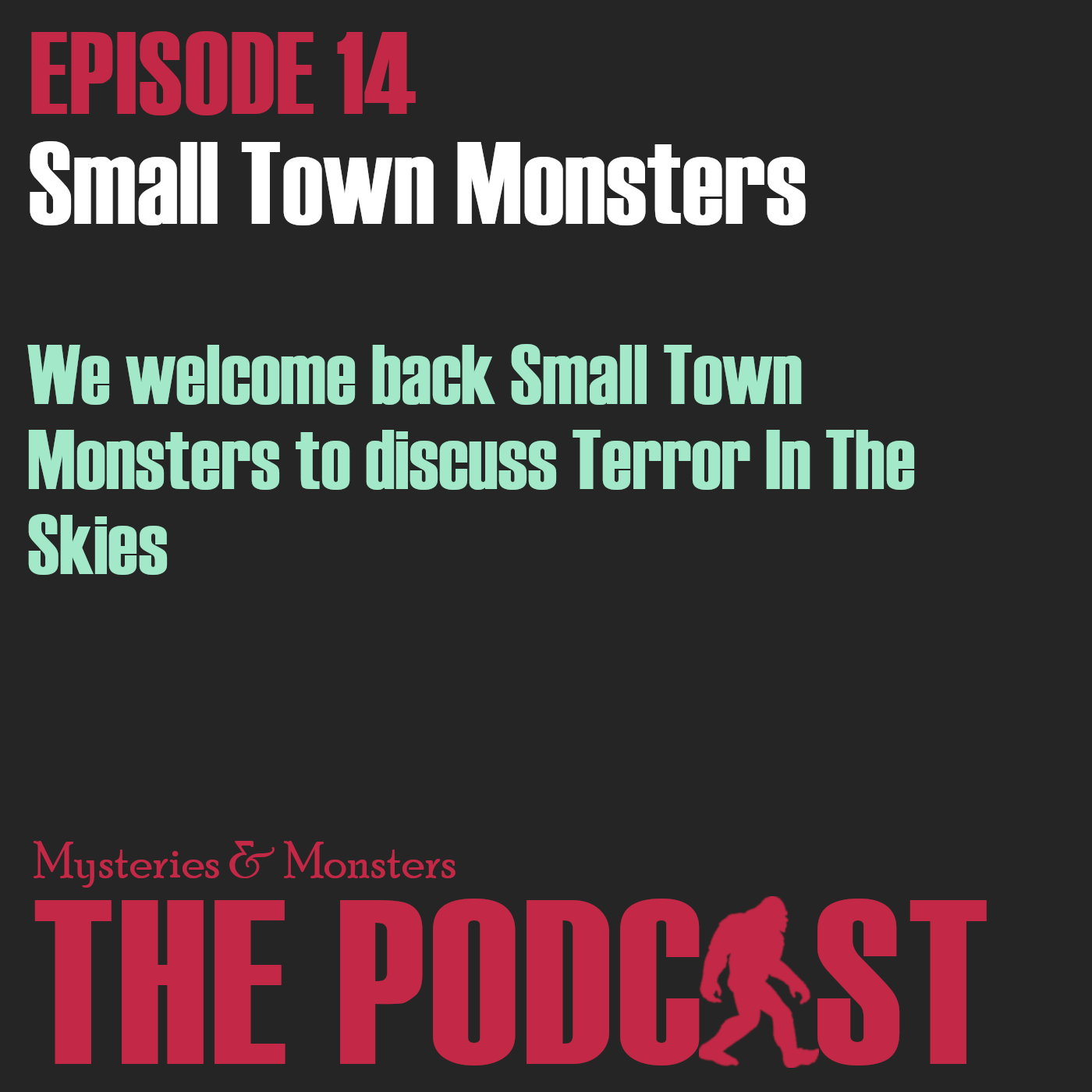 It's a welcome return to Seth Breedlove from Small Town Monsters as we discuss the upcoming release "Terror In The Skies", some of the cases mentioned in the new film and what SMT have in the pipeline prior to the release on June 7th. 
We dive into the new film, looking at the cases and how Seth viewed the new subject matter in regards to the rest of the SMT canon. 
You can check out the latest trailer here: 
You can also pre-order the film here as well:
The Small Town Monsters website can be found here. 
You can join us on Facebook, Twitter, Youtube and Instagram as well as signing up for Patreon too.
Email us at mysteriesandmonsters@gmail.com with any feedback, guest suggestions or if you'd like to appear.
Thanks for listening.
#smalltownmonsters #sethbreedlove #thunderbirds #mothman #gianteagles #pterandon #pteradactyl #pteraton #terrorintheskies #chicago #ohio #texas #illinois #usa