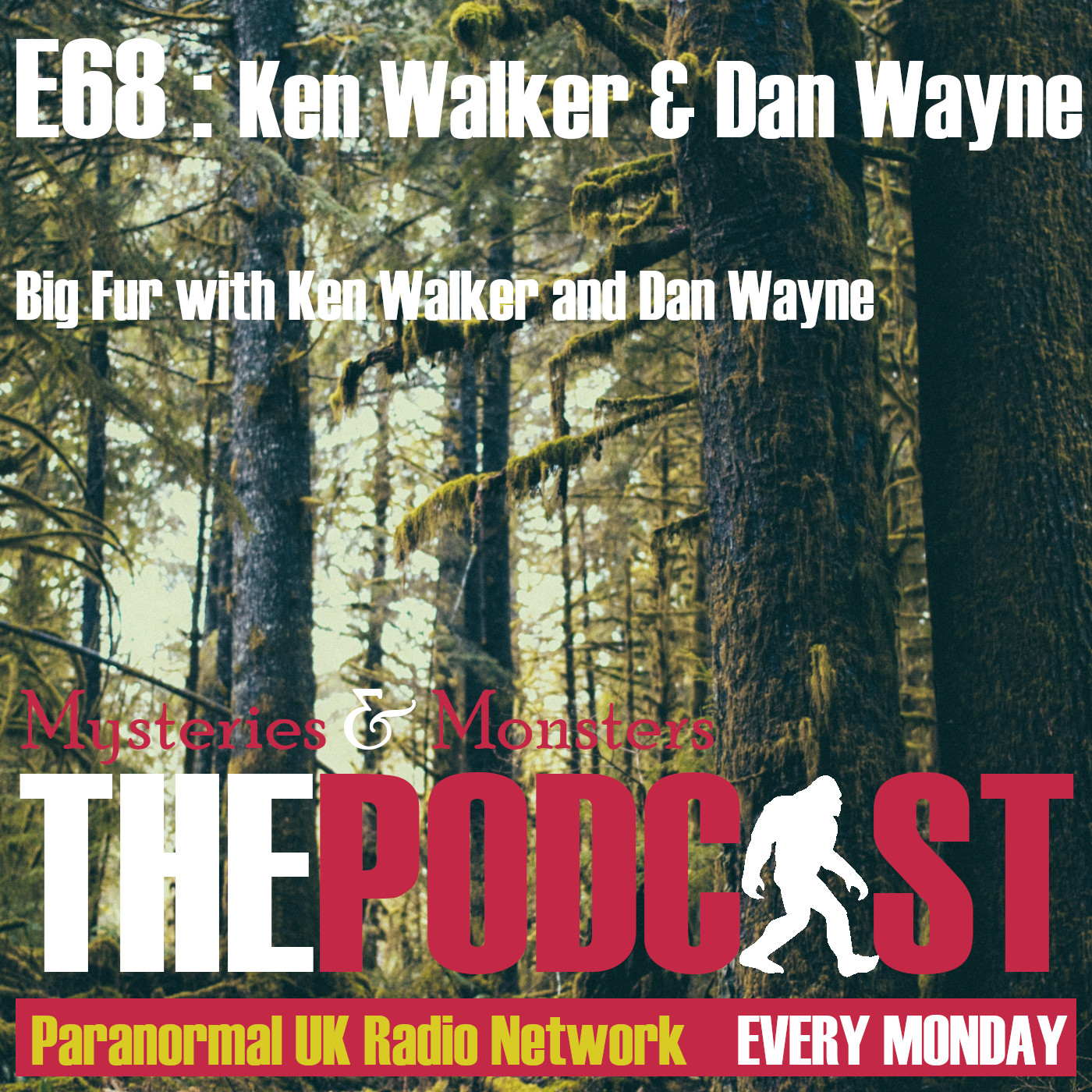 This week I am delighted to be joined by three time world taxidermy champion Ken Walker and film maker Dan Wayne.
Dan's wonderful film, "Big Fur", features Ken's attempt to re-create the legendary Patty for display at the 2015 World Taxidermy Championships as well offering us an insight to the world of taxidermy, Cryptozoology and much more besides.
I was delighted to finally get a chance to speak with Ken as I had seen him interviewed a couple of years ago on the marvellous Mountain Beast Mysteries documentary Expedition Sasquatch II which you can find here:
Dan's site is here:
Thanks to both Dan and Ken for joining me today.
Don't forget, you can now show your support with our Merchandise shop on Redbubble! Check it out here!
You can join us on Facebook, Twitter and Instagram as well as sending us a donation on paypal via mysteriesandmonsters@gmail.com
Email us at mysteriesandmonsters@gmail.com with any feedback, guest suggestions or if you'd like to appear. 
Don't forget to leave us a nice review on your podcast app to help the show grow and reach more people. 
#Bigfoot #Sasquatch #Hominid #Bigfur #KenWalker #KrissyEliot #DanielPerez #RogerPatterson #BobGimlin #Patty #Taxidermy #Canada #USA #Cryptids #Cryptozoology #NativeAmerican #Yowie #Tribes #Aboriginie #FirstNation #DanWayne #Monsters #JeffMeldrum #GroverKrantz #DNA