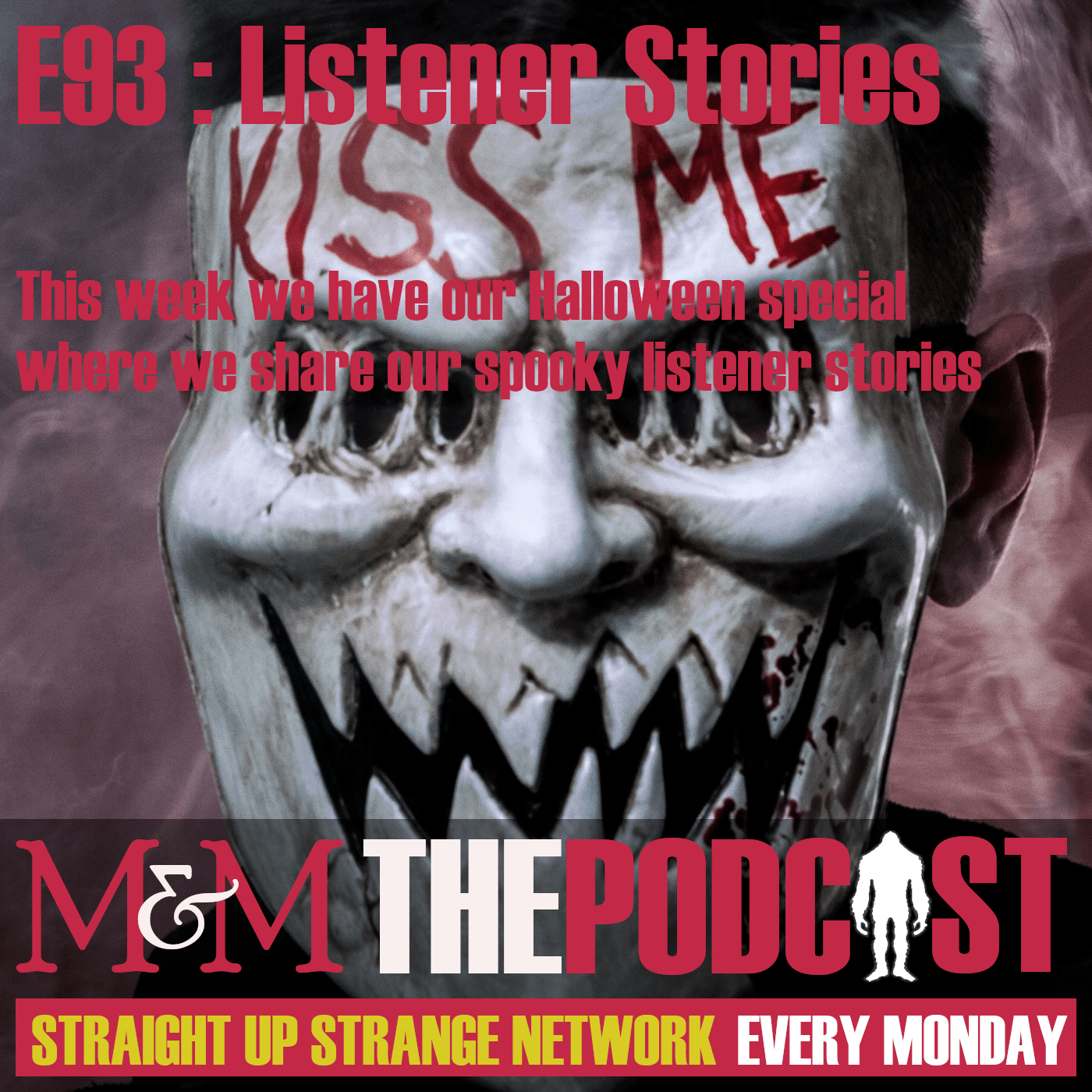 Well it's Halloween and what better time to talk about ghosts stories?
Over the last few weeks, I've been asking you guys to send in your personal encounters and you haven't let me down.
I've collected some of the best for a special Halloween edition of Mysteries and Monsters so I hope you find these tales creepy.
Let me know if you enjoy the stories and you can always send your experiences in and who knows, we may do another at Christmas if you enjoy this one!
Thank you to everyone who sent in a story for this special episode.
Our Patreon is now live, with bonus content, early release of the regular show, articles and monthly prizes for everyone who signs up! Join here now for the flat fee of $4 a month which is a bargain!
Don't forget, you can now show your support with our Merchandise shop on Redbubble! Check it out here!
You can join us on Facebook, Twitter and Instagram as well.
You can also subscribe to our YouTube channel!
Email us at mysteriesandmonsters@gmail.com with any feedback, guest suggestions or if you'd like to appear.
All artwork by Dean Bestall and the show was produced by Brennan Storr of the Ghost Story Guys. Mysteries and Monsters is a part of the Straight Up Strange Network
#Halloween #Ghosts #Spirits #Haunting #Haunted #Ouija #Darkness #Voices #TheOtherSide #Paranormal #Spooks #Spectres #Pixies #TheFae #Spooky #