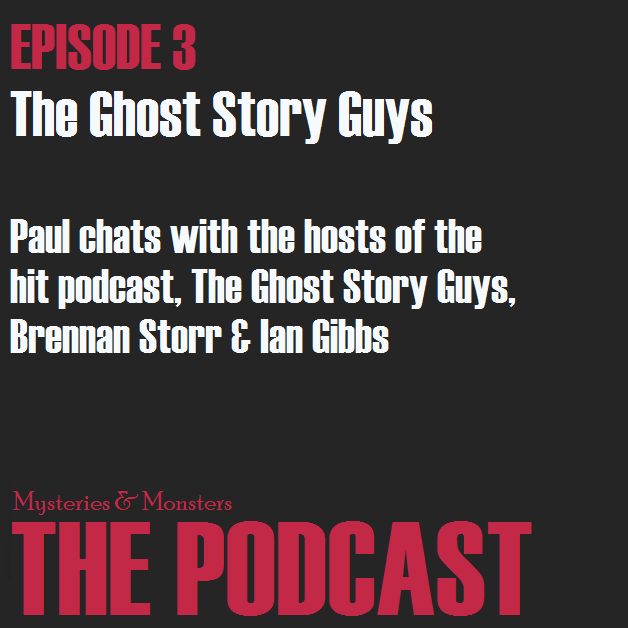 On Episode Three of the Podcast, I'm joined by Brennan Storr and Ian Gibbs from the Ghost Story Guys.
Over the last two years, Ian and Brennan have hosted their anarchy take on the world of the paranormal in a consistently serious and humorous format.
We talk about how they came to be, ghost investigations, road trips, other shows and our personal experiences of the paranormal.
Both Ian and Brennan are published authors, available where all good books are sold and sometimes some really bad ones
Ian's is here:
Brennan's book too:
You can join their patron and get new updates from the site here:
Thanks for joining me.
You can join us on Facebook, Twitter and Instagram as well as signing up for Patreon too.
Email us at mysteriesandmonsters@gmail.com with any feedback, guest suggestions or if you'd like to appear. Thanks for listening.
#mysteriesandmonsters #paranormal #ghosts #spirits #theghoststoryguys #iangibbs #brennanstorr #hauntings #ghouls #podcast