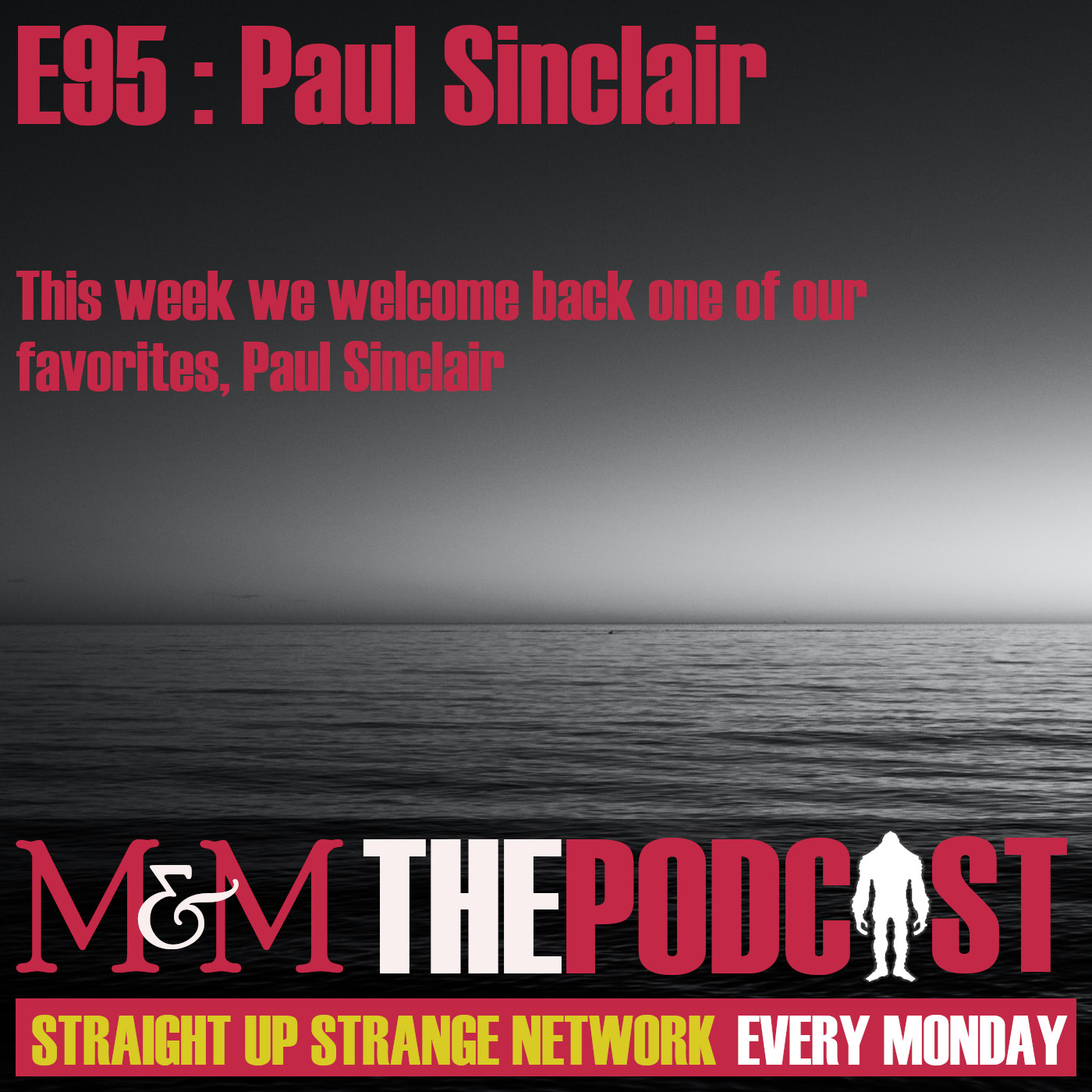 Its a warm welcome back to investigator and author Paul Sinclair.
Paul joins us to discuss his latest book, Night People, which was released over the summer. In a depature from his previous Truth Proof books, Paul has bared his soul with a personal and brave account of a lifetime of strange incidents.
From an early age, Paul has found himself experiencing something unusual in a variety of locations and different properties that have continued to effect him to this very day. In a brutally honest book, Paul invites us to reflect upon these strange incidents and the ramifications of hiding this throughout out his life.
We also discuss his encounter with the Reverend Thomas Willis, one of Britain's leading Exorcists, more strange sightings in East Yorkshire, the haunted trawler, The Pickering and his latest project, The Dark Forest documentary.
Dark Forest sees Paul investigating a series of strange encounters with cryptids that has left the witnesses shaken up and questioning their own sanity when faced with seeing things that shouldn't exist.
You can find Paul's work here at his new website:
Paul's YouTube channel is here:
A big thank you as always for Paul for joining me on the show!
Our Patreon is now live, with bonus content, early release of the regular show, articles and monthly prizes for everyone who signs up! Join here now for the flat fee of $4 a month which is a bargain! Our next exclusive episode drops
Don't forget, you can now show your support with our Merchandise shop on Redbubble! Check it out here!
You can join us on Facebook, Twitter and Instagram as well.
You can also subscribe to our YouTube channel!
Email us at mysteriesandmonsters@gmail.com with any feedback, guest suggestions or if you'd like to appear.
All artwork by Dean Bestall and the show was produced by Brennan Storr of the Ghost Story Guys. Mysteries and Monsters is a part of the Straight Up Strange Network
#PaulSinclair #NightPeople #Aliens #UFOs #TruthProof #EastYorkshire #Exorcist #Exorcism #Ghosts #Haunting #Poltergeist #Cryptids #Dogmen #Werewolves #BlackShuck #Bargest #Padfoot #OldStinker