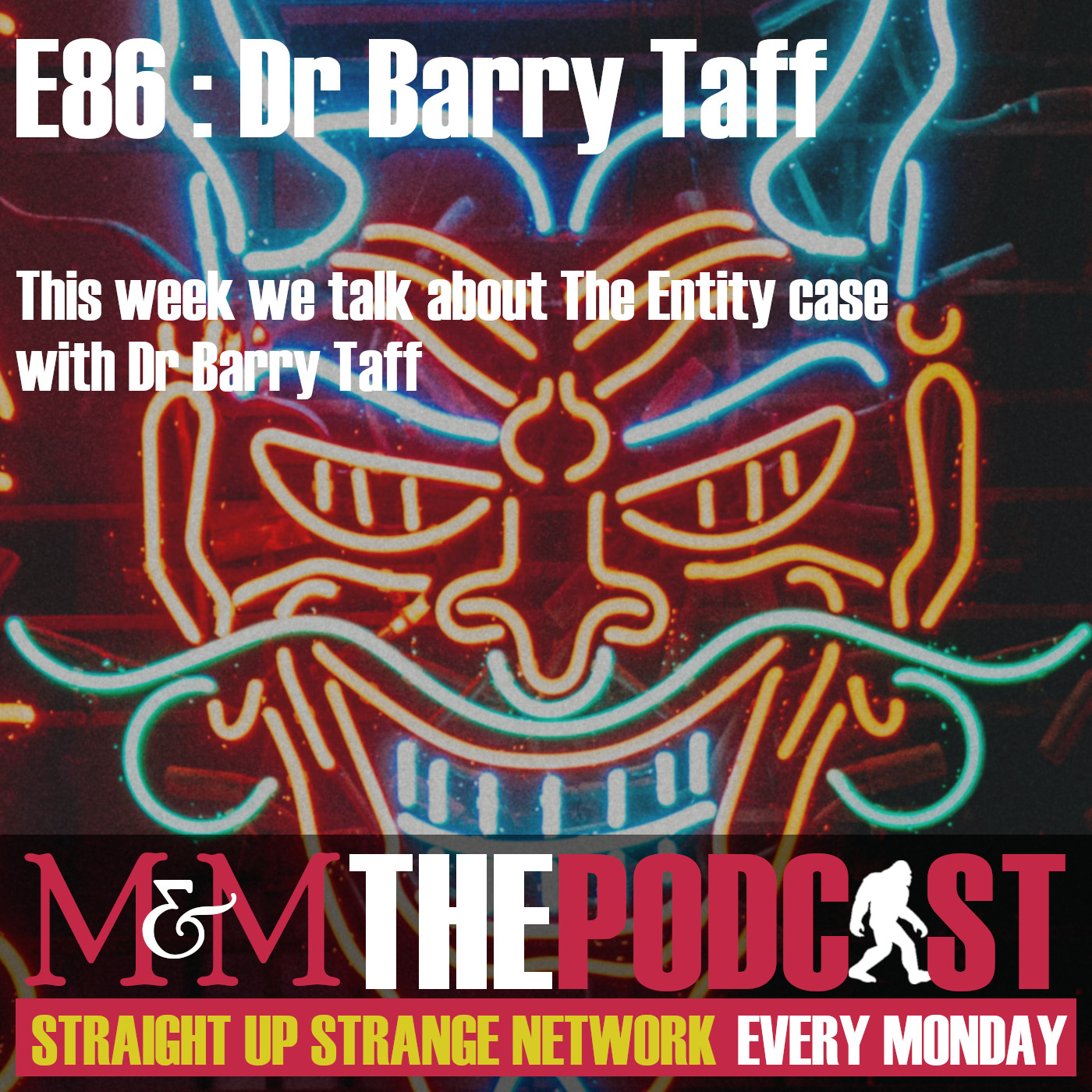 This week on Mysteries and Monsters, I am joined by someone I have wanted as a guest since the show started, the parapsychologist, Dr Barry Taff. For anyone who loves the paranormal, poltergeists and 80's horror films, the Entity case still resonates today, 46 years on.
Dr Taff is one of the leading lights in the world of rigorous scientific paranormal investigation and has investigated hundreds of cases across North America and beyond.
We discuss his career and early work into precognition and remote viewing at UCLA, the Entity Case which focussed on Doris Bithers, the notorious San Pedro Poltergeist, the incredibly regular events at Holly Mont as well as others.
Dr Taff is someone I have wanted to talk with for a long time, so I hope you enjoy the show.
You can find his website here:
His book is available here:
Thanks for joining us Dr Taff.
Don't forget, I need YOUR ghost stories for an upcoming show, so if you have a spooky encounter you wish to share with me, anonymously if you wish, please drop me a line titling your email - GHOST STORY to mysteriesandmonsters@gmail.com
Our Patreon is now live, with bonus content, early release of the regular show, articles and monthly prizes for everyone who signs up! Join here now for the flat fee of $4 a month which is a bargain!
Don't forget, you can now show your support with our Merchandise shop on Redbubble! Check it out here!
You can join us on Facebook, Twitter and Instagram as well.
You can also subscribe to our YouTube channel!
Email us at mysteriesandmonsters@gmail.com with any feedback, guest suggestions or if you'd like to appear.
All artwork by Dean Bestall and the show was produced by Brennan Storr of the Ghost Story Guys.
#DrBarryTaff #TheEntity #SanPedroPoltergeist #Poltergeists #Ghost #Parapsychology #Paranormal #Haunting #RemoteViewing #USA #California #TwlightZone #HollyMont #UCLA #Sightings #BarryConrad #JeffWheatcroft #Attacked #DorisBithers #JackieHernadez