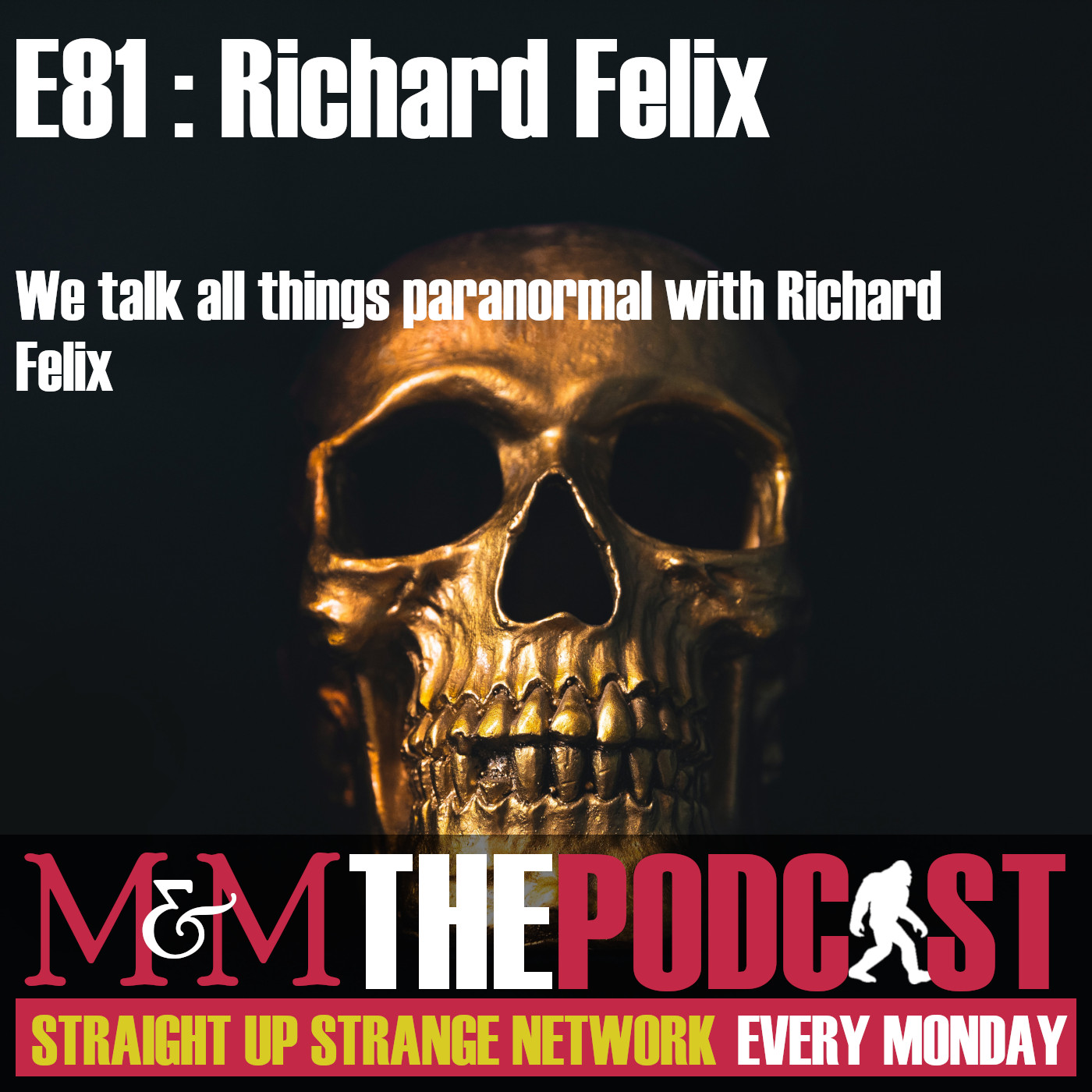 This week, I am delighted to be joined one of Britain's most well known paranormal investigators, Richard Felix. With over 100 appearances on the seminal Most Haunted up to 2009, numerous tv interviews and a whole raft of his own ghost hunting guides around the United Kingdom, the only thing that matches Richard's passion for the paranormal is his love of history.
Richard was responsible for the funding and creating of a statue in Derby to commerate Bonnie Prince Charlie's ill fated invasion of England in the 18th century. Richard also saved and restored the historic Derby Gaol, one of the cities most haunted locations and has hosted ghost walks for over two decades.
We discuss his love of the paranormal and history, discussing one of my favourite paranormal subjects, the peculiar Screaming Skulls dotted around the country. We also touch on haunted battlefields, Witch Marks, his new book collecting ghost stories from around the UK as well as his favourite ghost that he feels to be more well known, that of P.C. Joseph Moss.
Katherine Griffith of Burton Agnes Hall
Theophilus Broome of Higher Farm Chiltern
Dave Allen tells a ghost story
The murder of P.C. Joseph Moss
Richard's website can be found here:
You can email Richard at richardfelix@gmx.com
A big thank you to Richard for joining me on this week's show.
Our Patreon is now live, with bonus content, early release of the regular show, articles and monthly prizes for everyone who signs up! Join
here
now for the flat fee of $4 a month which is a bargain!
Don't forget, you can now show your support with our Merchandise shop on Redbubble! Check it out
here!
You can join us on
Facebook
, Twitter and Instagram as well.
All artwork by Dean Bestall and the show was produced by Brennan Storr of the Ghost Story Guys.
#RichardFelix #ScreamingSkulls #Ghosts #Paranormal #Dickie #HauntedBattlefields #MostHaunted #DaveAllen #CreswellCrags #Worksop #DerbyGaol #BonniePrinceCharlie #MaryQueenOfScots #Derby #Dracula #PCJosephMoss #BurtonAgnesHall #TheophilusBroome