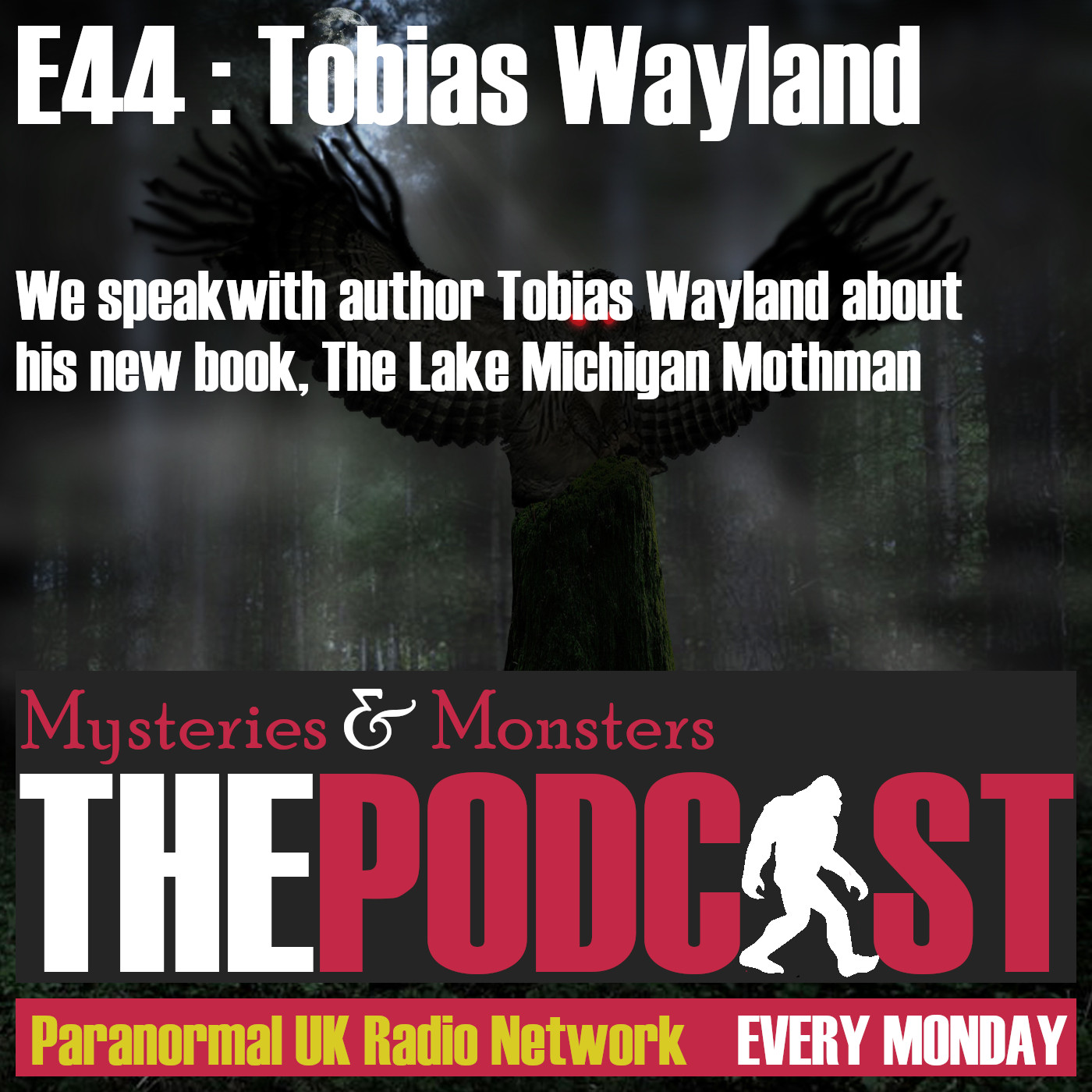 This week, we are joined by author, researcher and investigator, Tobias Wayland. Tobias has been involved in the world of Fortean researcher for well over a decade, first as a field reporter for MUFON, then setting up the brilliant Singular Fortean Society with his wife Emily!
Now, Tobias has released his first book "The Lake Michigan Mothman" covering the surge in the recent sightings of unusual flying creatures in the states surrounding Lake Michigan.
What seemed like a couple of unusual sightings suddenly began to snowball and Tobias's book takes us on a journey into a phenomenon that seems to defy explanation whilst harking back to the infamous Mothman's first appearance, back in November 1966.
We cover the sightings, the book, Tobias's work on the Singular Fortean, Bigfoot hunting with Jay Bachochin and cryptids in general.
You buy Tobias's book here:
The Singular Fortean is also here:
Thank you for joining us, Tobias.
You can join us on Facebook, Twitter, Youtube and Instagram as well as signing up for Patreon too.
Email us at mysteriesandmonsters@gmail.com with any feedback, guest suggestions or if you'd like to appear.
Thanks for listening.
#TobiasWayland #TheSingularFortean #EmilyWayland #Mothman #LakeMichigan #LonStrickler #JohnKeel #JayBachochin #Michigan #Illinois #Fortean #MUFON #Bigfoot #AdamBenedict #Wisconsin #PhantomsandMonsters #Pteradactyl #GiantEagle #SandHillCrane #Heron #Chicago