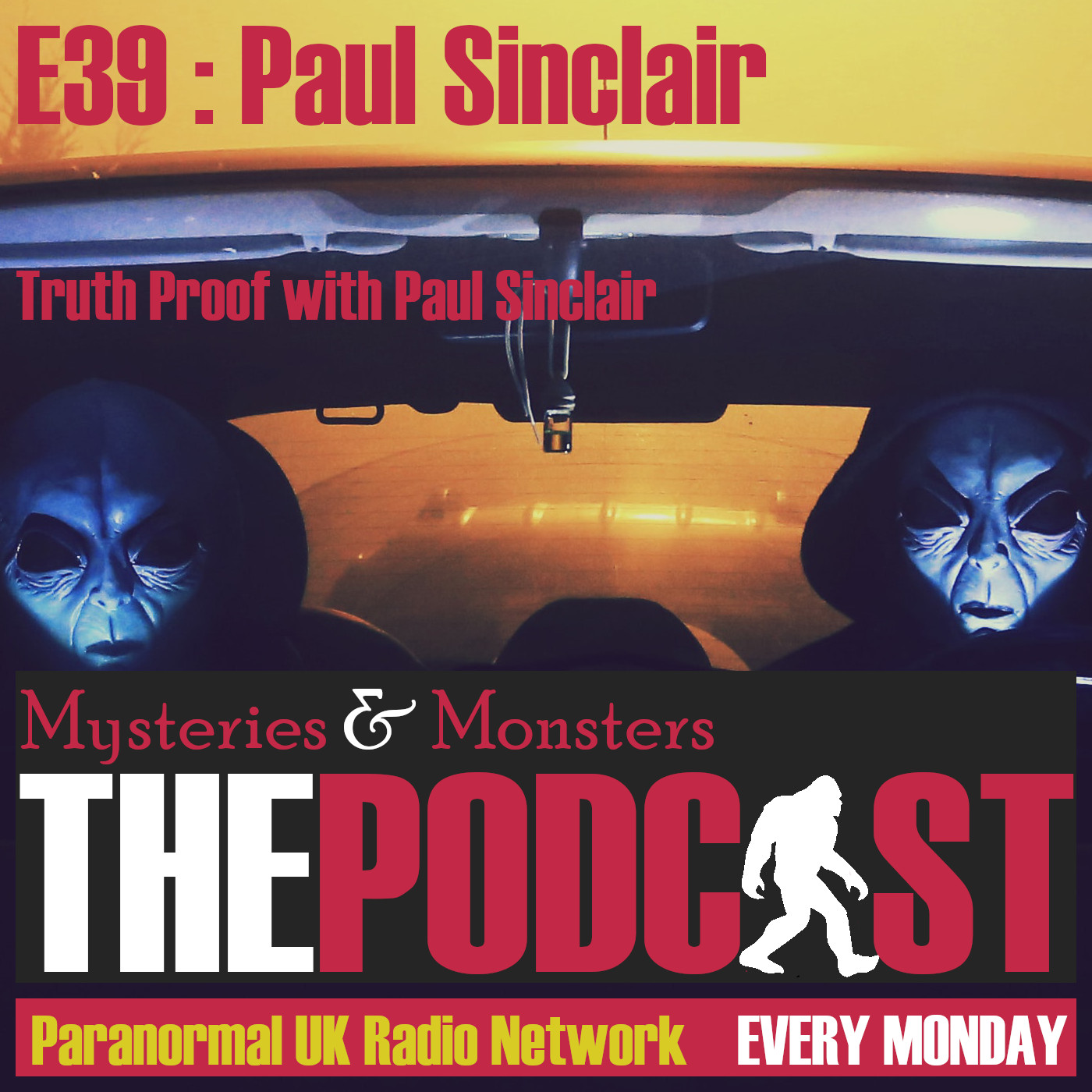 This week we are delighted to be joined by UK researcher, investigator and author, Paul Sinclair.
Since we started the show, Paul has been one of the most requested guests to invite on, so I was delighted to have the chance to discuss his fantastic series of books under the Truth Proof umbrella.
We cover the strange incidents that are occurring in East Yorkshire that seems to cover all kinds of phenomena. We have UFOs, USOs, Cryptids, disappearing people, missing time, mysterious Army vehicles, poltergeists and even animal mutilations.
Paul takes us for a trip around this journey into the heart of high strangeness!
You can follow Paul on social media under Truth Proof
His books are available from Amazon here:
Thanks for joining us Paul
You can join us on Facebook, Twitter, Youtube, and Instagram as well as signing to support the show on Patreon too.
Email us at mysteriesandmonsters@gmail.com with any feedback, guest suggestions or if you'd like to appear.
#PaulSinclair #TruthProof #UFOs #USOs #MIBs #AnimalMutilations #Yorkshire #Bempton #Ghosts #Cryptids #Werewolves #MIssing