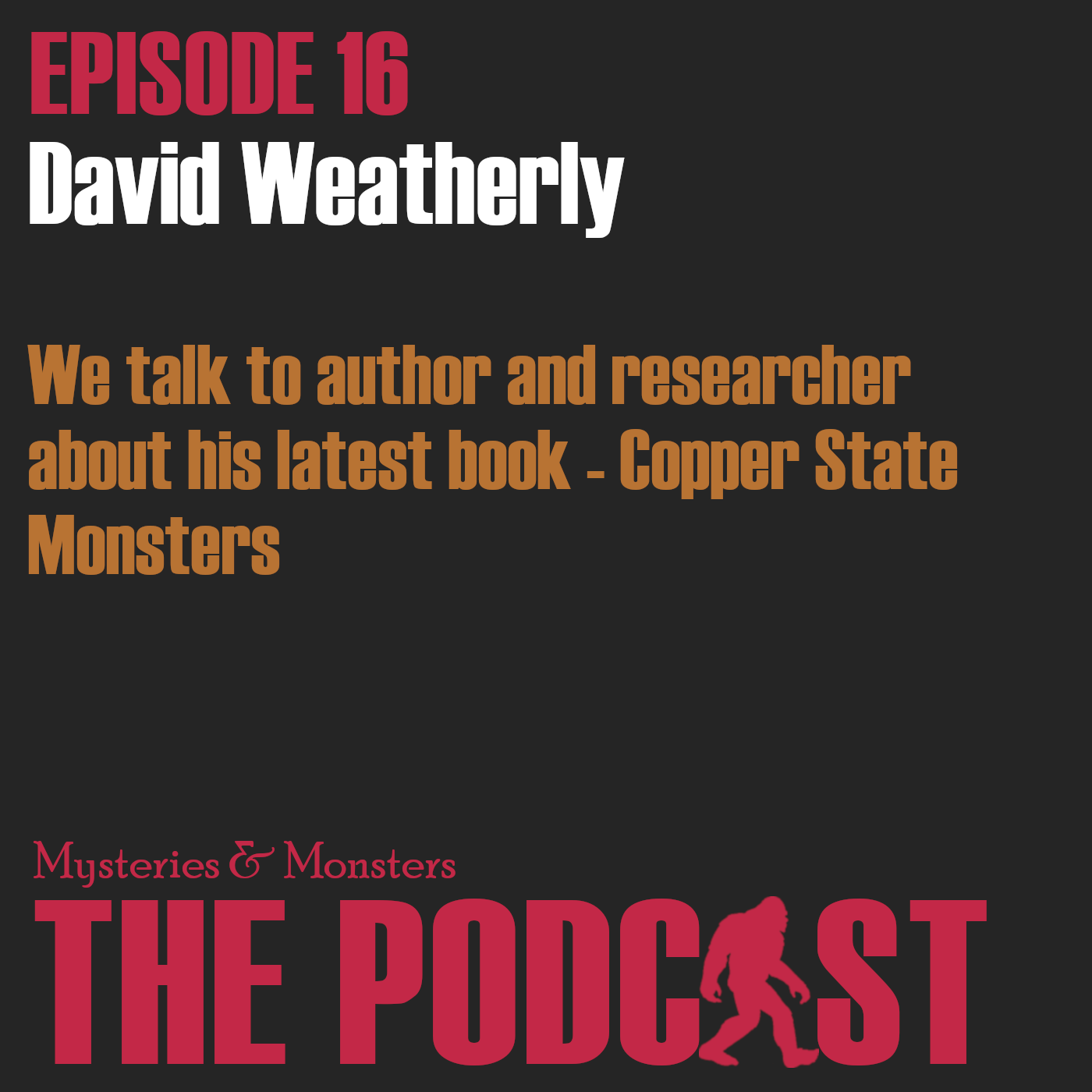 I am delighted to welcome one of my favourite authors and researchers, David Weatherly to Mysteries and Monsters this week.
David has built a solid reputation as a dedicated and driven investigator, with a sense of humour and a humility that belies his intelligence and wit.
We discuss his two latest books, Copper State Monsters and Silver State Monsters, two excellent collections of stories from Arizona and Nevada covering a whole realm of paranormal and cryptid enocunters and legends.
From Lake Monsters to Bigfoot, Mysterious Big Cats, Thunderbirds, Ghosts and UFOs, both books are a fantastic introduction in the mysterious histories of both states. We also cover his brilliant Wood Knocks series and his forthcoming new book, Eerie Companions.
You buy his two most recent releases on Amazon.
You can also visit David's site here as well as his new Eerie Lights site here:
Thanks for joining me David!
You can join us on Facebook, Twitter, Youtube and Instagram as well as signing up for Patreon too.
Email us at mysteriesandmonsters@gmail.com with any feedback, guest suggestions or if you'd like to appear.
Thanks for listening.
#davidweatherly #copperstatemonsters #silverstatemonsters #bigfoot #sasquatch #UFOs #thunderbirds # #gianteagles #pterandon #pteradactyl #pteraton  #usa #blackeyedkids #woodknocks #samshearon