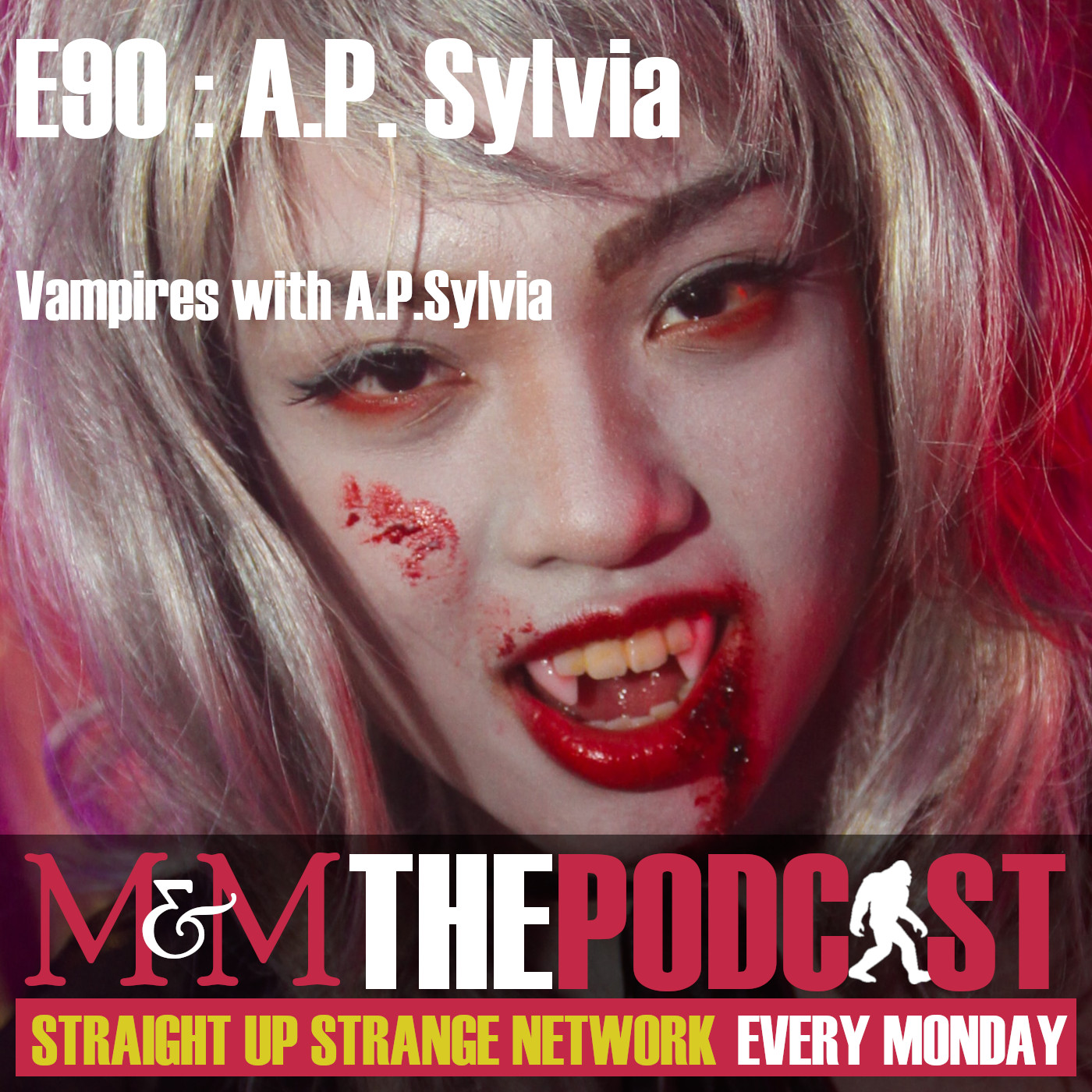 It's October and what better time of the year to delve into the history and lore of one of the paranormal's most well-known creatures, the Vampire. To discuss this, I am joined by author A.P. Sylvia to discuss his fantastic book, Vampires of Lore: Traits and Modern Misconceptions
A.P. has researched the folklore of the Vampire to see why the modern interpretation is so different from what the actual folklore and stories of vampirism actually show us. We discuss the origin of the vampires, the contrasts in folklore from around the world, what actually counts as a vampire and the variety of ways to deal with the undead, once they return from the grave.
Along the way we discuss some of the most famous literary vampires as well as pondering if Count Von Count from Sesame Street has more in common with vampire folklore than many may actually realise.
His website can be found here:
You can purchase a copy of his fantastic book here:
A big thank you to A.P. for joining me for a fantastic and interesting conversation on the world of the vampire!
Don't forget, I need YOUR ghost stories for an upcoming show, so if you have a spooky encounter you wish to share with me, anonymously if you wish, please drop me a line titling your email - GHOST STORY to mysteriesandmonsters@gmail.com
Our Patreon is now live, with bonus content, early release of the regular show, articles and monthly prizes for everyone who signs up! Join here now for the flat fee of $4 a month which is a bargain! The latest episode with Stu Neville is on there now, covering alien autopsies, fairies, Bigfoot, Helen Duncan, the race for space and much more, so sign up today via the show notes!
Don't forget, you can now show your support with our Merchandise shop on Redbubble! Check it out here!
You can join us on Facebook, Twitter and Instagram as well.
You can also subscribe to our YouTube channel!
Email us at mysteriesandmonsters@gmail.com with any feedback, guest suggestions or if you'd like to appear.
All artwork by Dean Bestall and the show was produced by Brennan Storr of the Ghost Story Guys.
#Vampires #Dracula #Vampirism #Carmilla #VarneytheVampire #TheVampyre #BramStoker #Stakes #Blood #Romania #Slavs #China #JohnPolidori #HighgateCemetery #SheridanLeFanu #CountVonCount #Fangs